Using the app in a physical teleprompter
The app can be used with a physical teleprompter device by following these steps:
Use the Prompt+ app
The Prompt+ app is specially designed for use in a mirrored teleprompter rig and has some advanced features you will benefit from.
Download Prompt+ for free here – https://apps.apple.com/us/app/prompt/id1483052809
Log in with the same email address as used for Teleprompter for Video, and share your scripts across both apps.
Prompt+ is compatible with iOS and Mac devices. It is not available for Android or Windows.
Recommended teleprompter
The Glide Gear TMP100 is the perfect teleprompter to use with our apps as it is portable and is designed for use with iPhones and iPads.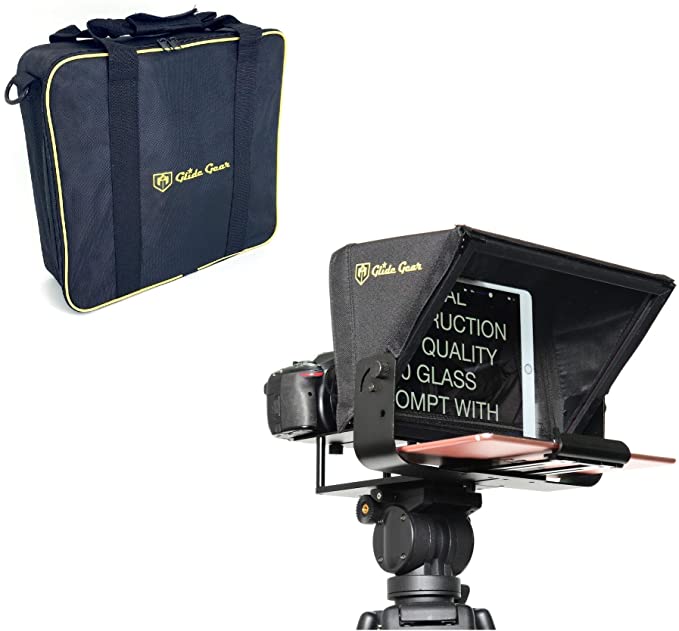 Need more help?